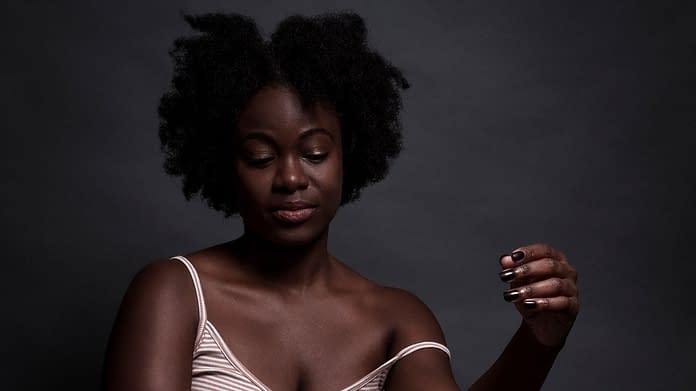 It can be quite a hassle deciding the hairstyles for 4c hair to rock or even coming up with ideas. I know, it happens to me a lot too.
A hairstyle completes your whole look for the day so choosing the best is essential.
That's why I'm here,
Your online hair idea girl to give ideas about different hairstyles/friend you ask for hairstyles/ virtual salon mate to help you decide by showing you beautiful styles,
Whatever you'd like, you can call me because I'm here to help you out with gorgeous beautiful styles that you can't wait to rock.
Every hair is beautiful and unique. But as a person with a bigger percentage of my hair filled with type 4c hair (with a little type 4b hair type and some other hair type that you can find on my head like a needle in a haystack), I'm all about embracing and celebrating this 4c hair texture.
4c hair is very beautiful and in the recent times, it has been celebrated by a lot of people.
Before you would hardly find someone online talking and teaching about type 4c hair. But now, so many people are accepting of this beautiful hair texture.
Because why not, it is absolutely gorgeous
There are a lot of styles to achieve with the type 4c hair and keep in mind that in all the type 4 hairs, the type 4C hair holds styles for longer.
In the mood for a little inspo to spice up your hair look, check out these beautiful 4c hairstyles just for you.
Before we jump into this, skip this section if you are totally knowledgeable about what 4c hair is and you understand how it works and how to understand and care for your own 4c hair. If you don't, then you probably should look at this; 4A,4B,4C hairstyles explained in detail.
this details and breaks down the type 4 hair with accurate pictures, what 4c hair is, hair density, porosity, and much more.
Hairstyles for 4c hair
because this is a very visual era and a lot of people prefer to watch videos, here are amazing compilations of 4c hairstyles that'll get you riled up to try them.
Should you brush 4c hair?
To answer that question, ill first tell you what brushes do to your type 4c hair,
They rip and they pull at your hair which leads to breakage so it is advisable to try and eliminate the usage of brushes on your hair. It is advisable to comb with a wide tooth comb.
An exception to the brush use is when using detangling brushes that is, brushes specially made for 4c hair detangling when washing it but you can just opt for the comb or even try finger detangling if your hair is prone to breakage and thing very often.
If you're like me and you're not ready to dedicate all your time to your hair but you still want it to e healthy and flourish then look at this lazy girls guide to virgin hair maintenance
Which 4c hairstyles do you like best and can't wait to try out? Comment below!
XOXO,
Catherine.