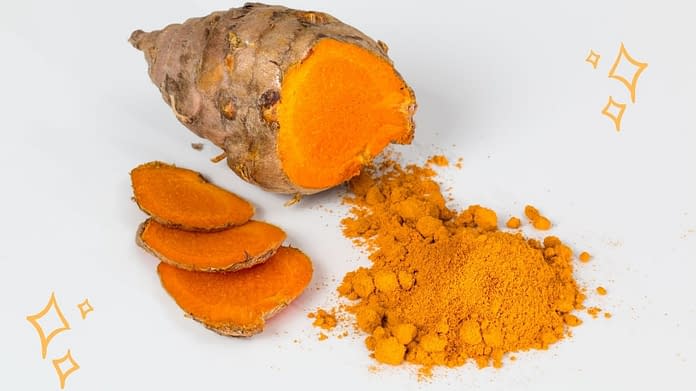 Is a turmeric face mask really as good as people claim and how would I be able to make one?
What is all the fuss about turmeric face mask anyway?
Questions that might or might not have popped into your head
Turmeric! The Holy Grail most people swear by
Maybe lately you've been hearing a lot about turmeric and the good feedback people have been giving about it all over the internet and I'll tell you this, from my experience I think the turmeric face mask is that one mask every person should try because it is just absolutely amazing
Turmeric has been widely used over the years by the East Asians especially Indian brides during their weddings but it hasn't been years-long since the internet started raving about this spice
I mean I get it because turmeric is amazing and helps a long way when incorporated into your skincare regime and used as a face mask.
There is a wide range of turmeric products out there but there is equally nothing wrong with making your own DIY because it works well and like I always say DIYs are fun to do.
What does turmeric do to my face?
Turmeric contains curcumin which is what gives it its yellowish tinge and also what makes it such an effective anti-inflammatory.
As you might already know Turmeric is not only a flavoring and colorful agent but it has been used long ago as a medicinal and beautifying herb.
The good ole Turmeric contains properties that contribute to a natural glow. The antioxidants and anti-inflammatory components help to provide glow and sheen to the skin.
The anti-inflammatory properties have been scientifically proven to soothe redness and itchiness. So if you experience this you now know which face mask to use right away.
Turmeric also helps revive the skin by bringing out your skins natural glow
Does turmeric remove dark spots?
Along with its help in evening out skin tone, it helps fade acne scars and also reduces dark spots and hyperpigmentation on the skin. A study showed people who used turmeric for a period of four weeks showed a 14 percent decrease in hyperpigmentation.
Isn't that super!
Turmeric beauty benefits
1. Turmeric Contains antioxidants, antimicrobial and anti-inflammatory components that can benefit the skin in so many ways
2. It Gives a soothing feel to the skin while detoxifying and exfoliating your skin
3. The curcumin in turmeric which has antioxidant and anti-inflammatory properties can help lighten pigmentation and even out skin tone
4. Turmeric not only helps slow the skin aging process but it is also used to diminish wrinkles, heal and prevent dry skin while keeping the skin supple and improving its elasticity
5. Vitamin c is also contained in turmeric and it helps to leave the skin feeling very firm and soft
With all this benefits I think I might just stick to using only turmeric mask forever.
Turmeric works well with so many other kitchen countertop DIY ingredients added to face masks like apple cider vinegar, honey, apple, and gram flour, etc, the list keeps ongoing.
A little note and warning before you continue,
Turmeric is also used as a dye so when making this face mask and applying it, try to steer away and avoid applying it in your sink or anywhere that can stain easily especially if it is white because it will stain it. Also, avoid wearing any important clothing you have during this process or using your regular towel while wiping it off.
You also want to avoid your eyebrows and hair when applying this mask because turmeric also helps to inhibit hair growth
Turmeric face mask DIY
Below are some of my fav turmeric face masks that I've currently been loving and I know you would love them too. Let's cook up something together
Remember, you're free to experiment and mismatch with any ingredient you have and find out what works best for you.
1. Turmeric face mask to brighten skin
Ingredients
· 3 tablespoon Turmeric powder
· 1 table spoon Organic raw honey
· 3 tablespoon Plain yogurt
Directions
Even with the measurements given, you might want to eyeball the ingredients because it is still a DIY but the overall thing is to get a creamy /pasty consistency
· Mix all the ingredients together and apply it on your face
· You'd want to let this mask sit on your face for about 15 to 30 minutes or till its dry then rinse it off
· Depending on the quantity you make, it should be able to last for a week. Make sure to store in an airtight container and refrigerate.
Yogurt is amazing for your skin and it has anti-aging and anti-wrinkle properties. Raw honey can be used as a natural exfoliate. These three ingredients combined together will surely brighten your skin after the first use
2. Turmeric face mask to clear acne
Ingredients
· 2 tablespoons of Aloe Vera
· 1 to 2 table spoon of turmeric powder
Directions
· Mix this make a paste and apply to face
· rinse out after 10 to 15 minutes
· try this remedy in the alternating days and it will help reduce the acne
Aloe Vera is very wonderful in treating skin aliments.
loving these recipes, check out these 5 Amazing recipes for body scrubs to get that smoother skin
3. Turmeric face mask to fade pigmentation
Ingredients
· 2 tablespoons of Turmeric powder
·         2 tablespoons of Honey
· 1 tablespoon Apple cider vinegar(optional but it helps a lot)
· 3 drops of Tee tree oil( optional)
Directions
· Mix this ingredients and apply to face
· Let it sit for 10 to 30 minutes or till dry, then rinse it off.
4. turmeric face mask for glowing skin
Ingredients
· 1/4 tablespoon of turmeric powder
· 1 tablespoon of avocado
· Organic honey
Directions
· Mix all this ingredients and apply to face. Let it sit for 10 to 15 minutes before you rinse off
Avocados are high in oleic acid which keeps your skin moisturized and helps reduce inflammation and it also helps to gently exfoliate the skin
Does turmeric stain my face?
I learned this the hard way, the antioxidant in turmeric gives it that vibrant yellow color, and trust me it can stain sometimes especially if your skin is pale. You might want to do a patch test to know how it will stain your skin. Even if it does stain your skin, you can always use a milk-soaked cotton ball or just simply washing your face.
Something I always do is use a facial scrub on my face after rinsing off the mask and this really helps to remove every trace of turmeric
Can I apply turmeric to my face every day?
Yes, so many people with skin problems like acne, hyperpigmentation, dark spots, etc like to apply it every day but if you're just looking to incorporate it into your normal skincare routine then you might want to use it just two to three times a week.
How do I store my turmeric face mask?
You can store it in the refrigerator for up to a week but you have to make sure it's in an airtight container.
you are going to love this Easy Lip Scrub DIY Recipes to Achieve that Yummy and Soft lip
Have fun making these recipes
When it comes to DIY, there's no limit to what you can add as long it's safe to use on your face, so get going with them spices and create fun recipes for your face. Have fun experimenting with it and finding what's best for your skin
sometimes keeping up with this can be quite a hassle for a few people, myself included. I just use DIYs when I'm in the mood to experiment(because yes, I still love my products). so if this would be hard to keep up at all times, you can do what I do.
some people will tell you that DIYs, in general, are good and that's true but don't deceive yourself by thinking you can just pick any out-of-the-counter ingredient and use it because this can do more harm than good.
stick to using products example turmeric and co which you know is very good for your skin with no adverse effects and if you are not sure of an ingredient,
do your little research!
Which turmeric face make recipe are you itching to make right now? comment below!
XOXO,
Catherine.